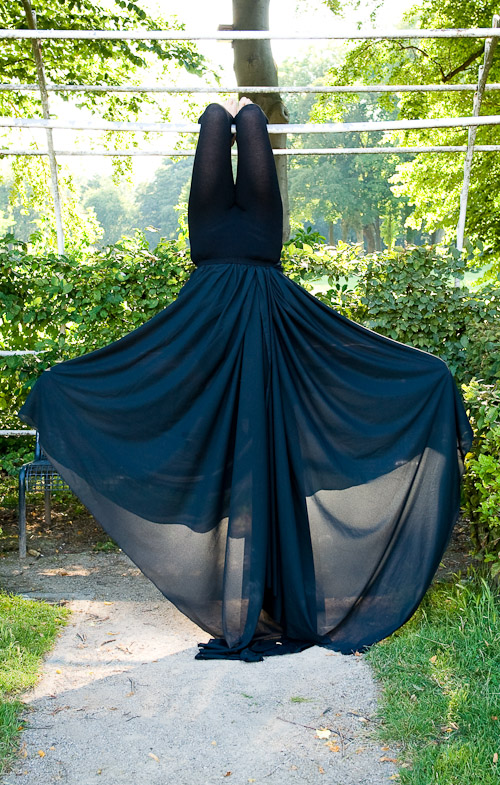 Foto Andreas Gehlen
STATEMENT
I am interested in the interaction with site-specific conditions. I examine the space and use my body as a measure. The material I use comes from daily life but I try to use it in a different way which surprises often myself and create actions through simple, clear gestures. My work oscillates between Performance Art, film, interventions and installational work. I deal with social environment and liminal spaces.
Performance Art for me is mainly an encounter with each other. An encounter between Performance Artists and the audience which can be people on the street,  in a gallery-space or whereever Performance Art happens. It is communication and as well collective work.
With PAErsche we research and encounter. We create images. We are sculptors and the body is our material. We are painters and the time is our material. We are musicians and the space is our material. We don't play. We are.
VITA
Born 1980 in Graz, I live and work in Cologne. I studied film in Salzburg and Prague (graduation 2006) and graduated in 2011 as a postgraduate student in Performance Art and experimental film at the Academy of Media Arts, Cologne. My work has been shown amongst others in Austria, Germany, Belgium, Burma, Thailand, Philippines, Japan, France, Spain or Poland.
WEBSITE
www.efeumaria.com
MAIL
Mail to Evamaria