März Äquinoktikum | 20.03.2021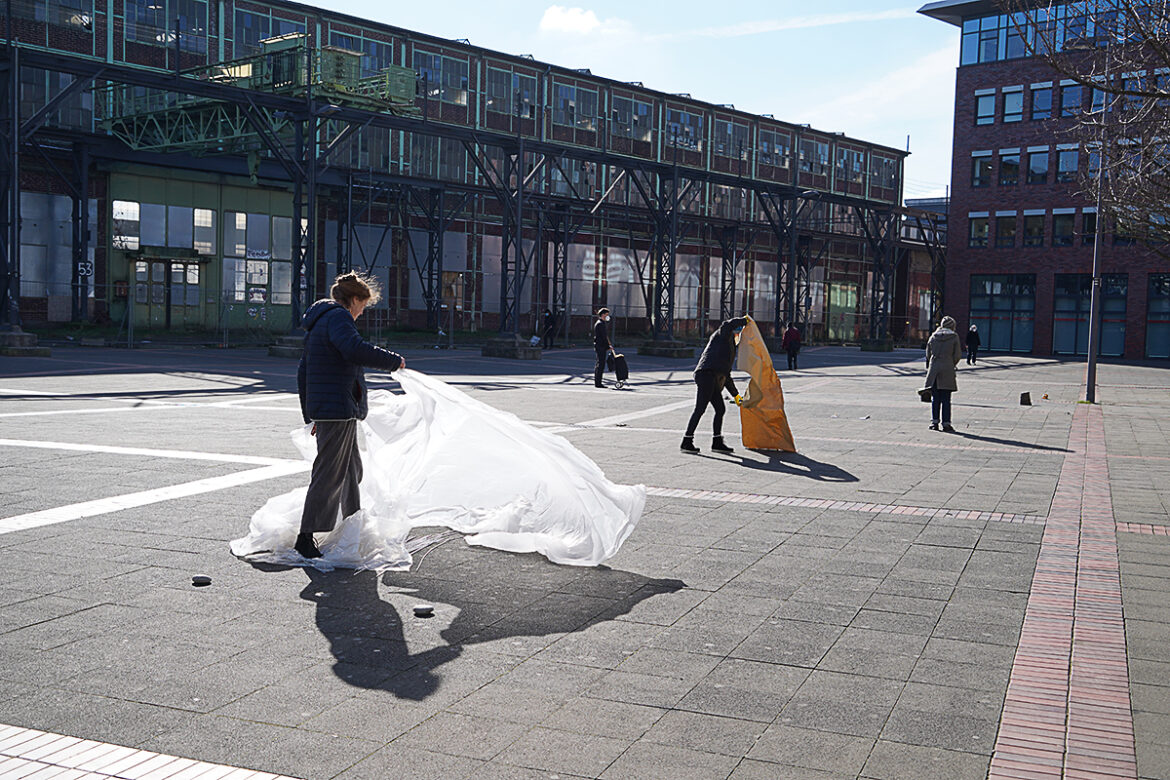 März Äquinoktikum
20.03.2021 | 09:30
Ottmar-Pohl Platz
51103 Köln
Organizer: Marita Bullmann, Thomas Reul, Constantin LeonhardFotografen: Yves Itzek, Boris Nieslony
Artists:
Anja Hild, Annika Leese, Christiane (Akal Kiret) Obermayr, Evamaria Schaller, Irmgard Himstedt, Karin Meiner, Marita Bullmann, Rolf Hinterecker, Susanne Helmes, Thomas Reul, Waltraud Caspari-Philips
Unter berücksichtigung der Lokalen hygieneforschriften stellte sich PAErsche dem Versuch über die Distanz im Raum und in der Zeit eine kollaborative Figuration entstehen zu lassen. Die Open-Source Performance fand im Rahmen des Projektes same difference: Equinox to Equinox statt, das 2016 von Bbeyond initiiert wurde.
As more and more countries are experiencing social unrest due to the rise of governmental cut backs on civil liberties, environmental issues, women's rights, migration, slavery, etc., every continent is experiencing some form of repression of civil liberties, be they individual, social, economic, political, religious, cultural or environmental, these rights are at the forefront to what makes us human and civil society.
We understand that Freedom comes with responsibility, not irresponsibility – the licence to do as one wants, but responsibility – because it comes from our 'ability' to 'respond', this is what makes us truly human.
In 2017, Chumpon Apisuk proposed a Day of Public Action as a follow on to Same Difference: Equinox to Equinox, (Sept 2016), which had 283 artists from across the world (45 locations in 29 countries) working together in public spaces.
"It is the day that all states must recognise and allow actions from the people which are 'peaceful' and 'non-violent'. This day of action can be with or without context, but for the recognition of all people's rights to share the public space together, in solidarity with each other, in respect of each others rights to share the same public space, as well as the time."
In light of recent worldwide developments the importance of universal suffrage comes to the fore and to show our solidarity and support for these struggles worldwide.